Wycieczki jednodniowe z Dahab
Wycieczki
Nasza baza w Dahab and Morzem Czerwonym to świetny wycieczkowy punkt startowy. Jest wiele ciekawych i przepięknych miejsc, które warto zobaczyć, można do nich dotrzeć w parę godzin. Trudno się zdecydować, co wybrać.
Jeśli chcesz poznać perły starożytnego Egiptu, pokażemy Ci je. Będziemy jechać samochodem lub lecieć samolotem, zobaczysz piramidy i zwiedzisz Muzeum Egipskie w Kairze. W Luksorze będziemy razem podziwiać świątynie w Karnaku i Nekropolę Tebańską.
Jeśli chcesz dotknąć tajemnic Bliskiego Wschodu i wyruszyć na całodzienną wyprawę (lub kilkudniową) zapraszamy do Petry w Jordanii – starożytnego miasta wykutego w skale, lub do Jerozolimy w Izraelu – jednego z najbardziej niezwykłych miast na świecie.
Jesteśmy jedną z pierwszych agencji podróży w Dahab. Nasze wycieczki są zawsze perfekcyjnie przygotowane i opracowane w najdrobniejszych szczegółach, gwarantujemy wysoką jakość usług. Jesteśmy profesjonalnym organizatorem wycieczek, które prowadzimy przede wszystkim w okolicach Dahab i na Synaju. Nasza oferta jest bardzo szeroka, każdy znajdzie w niej coś dla siebie: snorkeling – poznawanie fauny i flory podwodnego świata w Blue Hole, podziwianie wschodu słońca na szczycie Góry Synaj, zwiedzanie klasztoru św. Katarzyny. Dbamy, by nasi klienci byli zadowoleni, ich potrzeby i sugestie są dla nas zawsze na pierwszym miejscu.
Safaris
Bedouina Tours oferuje bogaty wyboru tras safari na Synaju, podczas których można poznać i cieszyć się pięknem i ciszą pustyni. Różnorodność krajobrazów półwyspu jest ogromna: wysokie góry, głębokie wąwozy, piaszczyste wydmy, a przede wszystkim kolorowe, kręte wadis (wyschnięte koryta rzek) wijące się wśród skał. Idziesz wąskim wąwązem, otoczony stromymi ścianami skał, ale już po chwili podziwiasz ogrom bezkresu pustyni i dzikie kwiaty, których zapach roznosi powiew wiatru.
Safari na Synaju jest niezapomnianą przygodą. Podróżujesz na wielbłądzie, jedziesz dżipem bądź quadem lub wybierasz wszystkie trzy opcje po kolei podczas jednej wycieczki.
Bedouina Tours organizuje safari, którego trasa i program jest dostosowany do Twoich oczekiwań i potrzeb. Może być kilkugodzinną przejażdżką na wielbłądach, jak i kilkudniowym pobytem na pustyni, podczas którego masz możliwość spędzenia nocy pod gwieździstym niebem, jak również poznania kultury i tradycji Beduinów.
Wybierz wycieczkę dzienną:
Petra overday by ferry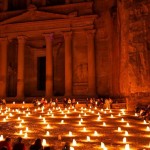 Duration: 1 Day
Overview: Dahab – Taba Marina – Aqaba – Petra – Return
Transportation: Ferry
Starts: 03.00
Ends: 22.00
Minimum: 1 Pax
Price:

240$ per person
Jerusalem Day Tour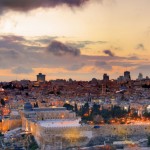 Duration: 1 Day
Overview: Dahab – Taba Marina – Aqaba – Petra – Return
Transportation: Ferry
Starts: 03.00
Ends: 22.00
Minimum: 1 Pax
Price:

150$ per person
Jerusalem & Petra 2 days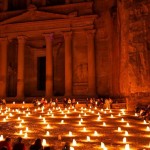 Duration: 2 Days
Overview: Dahab – Taba Marina – Aqaba – Petra – Return
Transportation: Ferry
Starts: 03.00
Ends: 22.00
Minimum: 1 Pax
Price:

400$ per person
Cairo overday by plane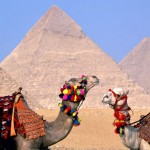 Duration: 1 Day
Overview: SSH Airport – Pyramids – Sphinx – Museum
Transportation: Flights
Starts: 03.00
Ends: 22.00
Minimum: 2 Pax
Price:

250$ per person
Cairo overday by bus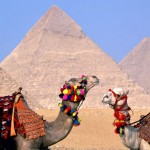 Duration: 1 Day
Overview: Dahab – Pyramids – Sphinx – Egyptian Museum
Transportation: Bus
Starts: 01.00
Ends: 22.00
Minimum: 2 Pax
Price:

180$ per person
Luxor overday trip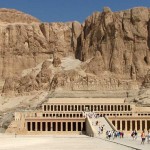 Duration: 1 Day
Overview: Dahab – SSH Airport- West Bank – East Bank – Return
Transportation: Flight
Starts: 03.00
Ends: 22.00
Minimum: 2 Pax
Price:

220$ per person
St. Catherine Monastery
Duration: 1 Day
Overview: Dahab -St. Catherine Monastery – Return
Transportation: Overland
Starts: 08.00
Ends: 14.00
Minimum: 2 Pax
Price:

45$ per person
Sunrise Trip Mount Sinai
Duration: overnight
Overview: Dahab – Mount Moses- St. Catherine Monastery
Transportation: Overland
Starts: 23.00
Ends: 14.00 +1
Minimum: 2 Pax
Price:

60$ per person
Sunset Trip Mount Sinai
Duration: 1 Day
Overview: Dahab – Mount Moses- St. Catherine Monastery
Transportation: Overland
Starts: 08.00
Ends: 22.00
Minimum: 2 Pax
Price:

60$ per person
White Canyon Camel Safari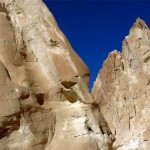 Duration: 1 Day
Overview: Dahab -White Canyon -Ain Khudra – Salama Canyon
Transportation:  Camels
Starts: 08.00
Ends: 16.00
Minimum: 2 Pax
Price:

75$ per person
Camel & Snorkeling Safari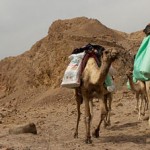 Duration: 1 Day
Overview: Dahab – Blue Hole- El Bells – Ras Abu Galum Snorkeling – Return
Transportation: Overland
Starts: 08:00
Ends: 15:00
Minimum: 2 Pax
Price:

50$ per person
Jeep Safari White Canyon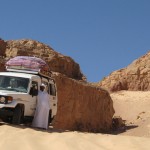 Duration: 1 Day
Overview: Dahab – White Canyon- Ain Khudra Oasis – Salama Canyon
Transportation: Overland
Starts: 08.00
Ends: 16.00
Minimum: 4 Pax
Price:

60$ per person
Bedouin Dinner
Duration: 1 Day
Overview: Dahab -Wady Tuliyat – Bedouin Dinner – Return
Transportation:Jeep, Camels or Quad Bike
Starts: 16.00
Ends: 21.00
Minimum: 2 Pax
Price:

25$ per person
Snorkeling Ras Mohamed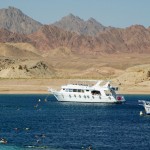 Duration: 1 Day
Overview: Dahab – Ras Mohamed Protected Area – Sharm
Transportation: Overland
Starts: 08:00
Ends: 16:00
Minimum: 2 Pax
Price:

55$ per person
Snorkeling Blue Hole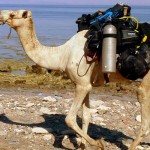 Duration: 1 Day
Overview: Dahab – Blue Hole – Overday and Return
Transportation: Overland
Starts: 08.00
Ends: 16.00
Minimum: 2 Pax
Price:

25$ per person