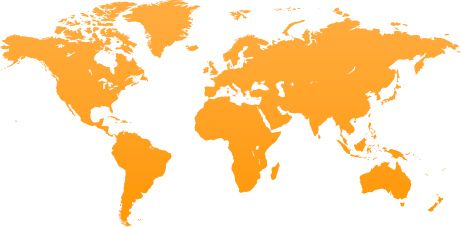 Explore Dahab and South Sinai
Bedouina Tours is a tours agency offers you unforgettable trips to any point of Egypt, Jordan, Israel. Visit Cairo and you will see the Pyramids and Egyptian Museum. Visit Jordan and enjoy huge ancient Petra. Bedouina specialized in Desert Quad, Jeep, Camel Safaris.
Hello to you all Bedouina, I just wanted to write you a quick thank you for the amazing Jordan trip you organised for me and my sister. We enjoyed so much visiting Petra and spending a longer time there.

Sharon Willis

Thank you to your holidays department for organising my family holiday in Sharm El Sheikh. Not only did you get us an amazing deal that was cheaper than booking.com, you also managed to get us a full board package for less than the price of Bed and Breakfast on other hotel booking websites.

Richard Murphy

Thank you for the wonderful hotel you booked for me in Alexandria.  It was so clean and the service was better than many 5 Star hotels. At a wonderful price, i will recommend it and your services to all my friends.

Anna Brown

Thank you for organising a great trip to Jerusalem for me and my mother. We enjoyed it all very much especially the Mount of Olives. Your team were so helpful.

Julia Petrikova

We had the most amazing honeymoon trip in Thailand thanks to you. There is no question the trip far exceeded our expectation. Thank you!

Mohamed Faisal
Dahab Day Tours
Depart from your hotel at about 5am (tbc), and drive to the Taba Marina. Sail to Aqaba, in Jordan. Drive to Petra, which usually takes about two hours……. read more >>
Depart from your hotel at around 9.30pm (the night before: tbc) and transfer to the Israeli border. There is an optional short stop at the Dead Sea for swimming, weather permitting…… read more >>
Pick up at 3.30am (tbc), and drive to Sharm El Sheikh airport. Board one hour flight to Cairo and arrive early morning. Transfer from Cairo Airport to the Egyptian Museum…… read more >>
Tailormade Experts
We have collectively over 50 year experience of travel and tours in Egypt, Jordan and beyond..
Our travel programmes and packages are based on our expert knowledge and our experience of delivering what our customers want during their holiday or tour.
We can organise even the most complicated travel itinerary, ensuring a seamless service with our personal assistance for your tailor made package from the begging of your request through to the end of your holiday or tour.
Specialist Knowledge
We are the South Sinai and Egypt Travel regional experts with 1000's of journeys, tours and holidays booked with us annually.
We are based in Dahab, South Sinai, Egypt in the middle of the Red Sea Rivera. Perfectly positioned and located to provide up to the minute travel information and local information for all our clients
We work with individuals and groups ensuring quality service which we back up with our experience and knowledge of our region. We believe in treating all our clients as VIPs so that they return for more
Outstanding guides
All our guides and holiday assistants have extensive experience of the regions they are working in
Our tour guides are qualified and all are registered with the Egyptian Tour Guide Association
Our guides and holiday assistants are multi lingual and offer many languages or additional assistance for specific languages are available at your request
We offer guides with historical and Egyptology knowledge at your request and all our guides and holiday assistants are complete experts in their areas of work
Membership & Bonding
Member of ETAA (Egyptian Travel Agents Association) No: 1420
Member of IATA (Air Transport Association ) No: 90-2 2103 6
Authorized partner and sales agent for Egypt Air, Turkish Airlines, Oman Airlines and more coming soon